Otsego Mutual Blog & Tips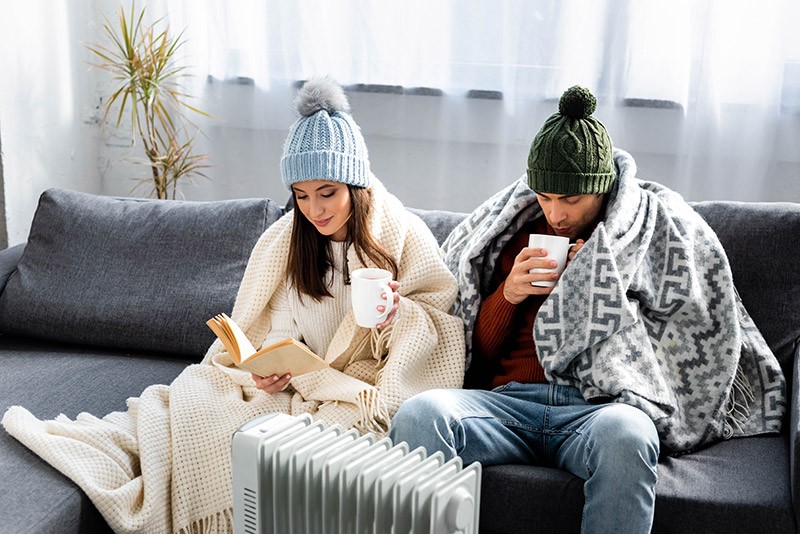 According to the National Fire Protection Association (NFPA), nearly two thirds of residential heating fires and related injuries involved space heaters and similar equipment such as fireplaces and chimneys. Proper use and maintenance of these appliances will ensure the safety and efficiency of your home heating system.
Space Heaters

Only use heaters that are approved by an independent testing lab such as Underwriters Laboratories (UL). Look for models with an automatic shut-off device and temperature control. Never put anything on top of the heater and provide adequate space from walls and furniture. Electric and kerosene heaters should never be left unattended. And use only crystal K-1 kerosene in your kerosene heater – never gasoline or camp stove fuel.
Woodstoves and Fireplaces

Stovepipes and chimneys build up creosote that can ignite. Stovepipes and Chimneys should be inspected and cleaned on a regular basis. Make sure to keep combustible materials away from stove or fireplace. Always use a screen to contain sparks. Never leave fires unattended.
Central Heating and Furnaces

Have your furnace or boiler serviced at least once a year by a qualified professional Make sure your heating system gets sufficient air for proper operation. Check your furnace filter once a month and change or clean when dirty, according to manufacturer's specifications. If you have a gas unit the flame should burn a bright, steady blue and should never come outside the furnace. The area around your furnace should be kept clear of material such as paper and paint cans.
Carbon Monoxide(CO)

Along with fire comes the potential danger of carbon monoxide poisoning. Carbon monoxide is a colorless, odorless gas produced by burning any fuel, such as for heating and cooking. Know the dangers of CO exposure. Symptoms mimic the common cold or resemble the flu. More extensive exposure leads to vomiting, nausea and eventually, death. Fire safety experts recommend installing a carbon monoxide detector.
Comments
No comments made yet. Be the first to submit a comment
By accepting you will be accessing a service provided by a third-party external to https://www.otsegomutual.com/