Otsego Mutual Blog & Tips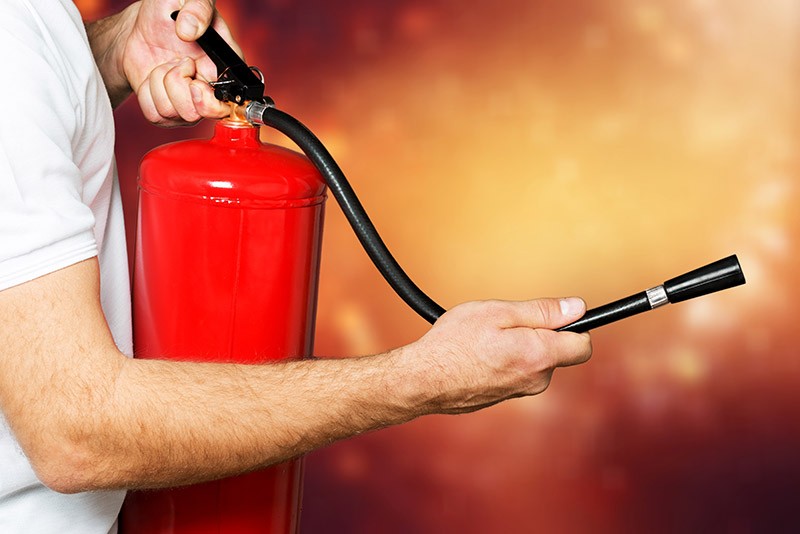 House fires are devastating. The overwhelming sense of loss caused by fire, smoke and soot are traumatic. In many cases fires can be prevented, however, even the most safety conscious efforts can't prevent the unexpected.
The following safety tips can help you prevent or escape the devastating effects of a house fire:
1) Fire Extinguishers

Place fire extinguishers on all levels of your home, especially areas where there's the greatest risk for a fire – the garage, kitchen and basement.
2) Keep Matches Away From Children

Teach children that matches and lighters are dangerous. Matches and lighters are not toys and should not be played with. Keep matches and lighters in places where children can't find them. Children should be aught to go to an adult when they discover matches or lighters.
Check The Safety Of Your Electrical Appliances

Don't overload electrical outlets. Check to make sure electric cords are not damaged or frayed. If you smell smoke from an electrical appliance turn it off immediately.
Maintain Smoke Detectors

Install smoke detectors on every level of your home, especially outside sleeping areas and kitchens. Test detectors monthly. Keep smoke detectors clean and free of dust using a vacuum.
Make Sure Your Address Is Visible

Make sure your house number is visible from the street. Your local fire department can only help you if they can find you. Many local fire departments can assist you in making address signs.
Practice An Escape Plan

Plan two ways out of every room. Select a meeting place outside of the house where everyone can meet. Practice your escape plan on a regular basis. NEVER go back inside of the house to get anything.
For more fire safety information, contact your local fire department.
Comments
No comments made yet. Be the first to submit a comment
By accepting you will be accessing a service provided by a third-party external to https://www.otsegomutual.com/